Nov 30th, 2007 by admin | No Comments »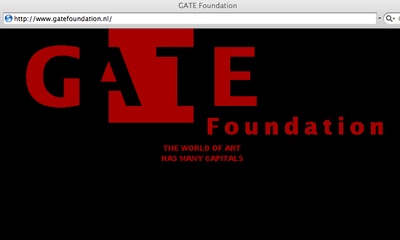 Be(com)ing Dutch: The Gate Foundation, it's past, present and future
November 19, 2007 at the Van Abbemuseum
Part of the caucus programme of Be(com)ing Dutch
Guest speakers: Sebastian Lopez (Director Iniva London) Shaheen Merali (Head of Art, Film, New Media, exhibitions at Haus der Kulturen der Welt ) Diana Franssen (Head librarian, Van Abbemuseum) Renée Ridgway (former Board member, Gate Foundation, artist, curator)
This workshop which addressed the acquisition of the Gate Foundation within the Van Abbe Museum and its present state and use value by exploring the cultural significance of its history, its accomplishment and ambition of its collection. Taking the Gate as a case study, as an 'interpretative field of material', we further contextualised this within the framework of alternative 'autonomous insitutions' (Iniva, Haus der Kulturen der Welt) whose mission is to reinstate internationalism, world culture, while working towards inclusion.
Part of the workshop was devoted to attempting to unpack some of the terminology associated with 'cultural diversity' used in policymaking over the years within the cultural sector, to question the autonomy of these institutions in relationship to areas of 'positive discrimination' as well as the 'top down' financing that supports such cultural initiatives. These questions were conceived together with Sarat Maharaj and are being further discussed and disseminated via a wiki. More soon.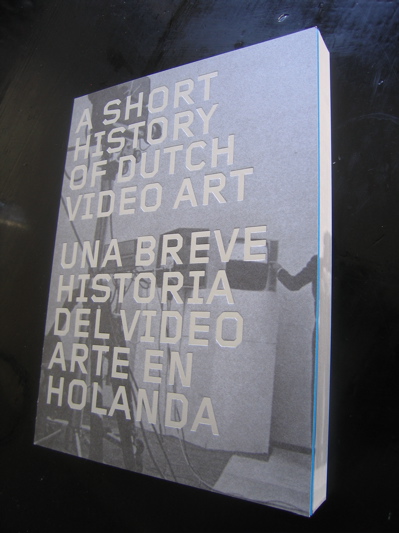 A Short History of Dutch Video Art
224 pages, 340 illustrations, English/Spanish
design: Sander Boon
publisher: episode Rotterdam
ISBN: 9059730313
Price: € 27,50
This is the last publication of the Gate Foundation.
The publication catalogues the exhibition A Short History of Dutch Video Art, which was curated by Sebastian Lopez and organized by the Gate Foundation. With its 224 pages, this bilingual (English and Spanish) publication has already been shown in 7 museums around the world. It contains 340 colour illustrations and descriptions of the works as well as comprehensive videographies, thereby providing the most complete overview of the artist's achievements. The publication also includes an essay by Sebastian Lopez, reflecting on Dutch artistic and cultural dynamics around the new medium of video introduced in the 1970s.