Oct 15th, 2010 by admin | No Comments »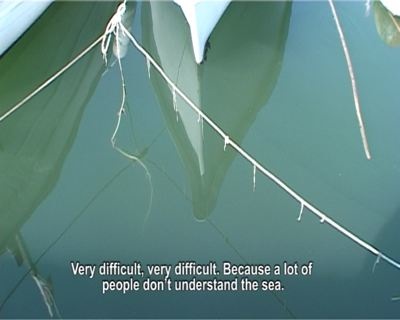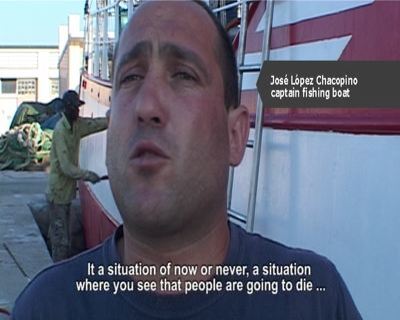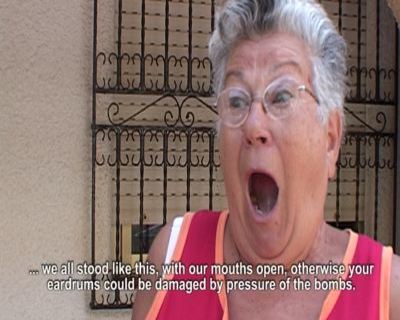 migrating democrazy at Manifesta8
10-minute TV broadcast
Spanish spoken with English subtitles
Manifesta, the European Biennial of Contemporary Art, was this year
located in the Region of Murcia, Spain, focusing on a dialogue with Northern Africa. At the invitation of one of the chosen curatorial teams, Chamber of Public Secrets (CPS), we produced a 10-minute TV programme for Canal 7. Entitled migrating democrazy and made in collaboration with documentary filmmaker Rick van Amersfoort, it was also presented within the exhibition venues in Murcia at the Media Lounge and Cartagena at the former prison.
During a research period this summer and with the assistance of Abelardo Sainz, we interviewed the local residents in the region of Murcia, Velez Blanco, and especially the neighbourhood El Molinete in Cartagena. Anecdotes about their own family histories, ranging from the Spanish Civil War to unresolved boating deaths, migration traumas and border controls all reflect the current state of affairs.
migrating democrazy shows diverse modes of participation and action, between parties large and small, known as well as unknown. If one were to reflect on the migration of democracy and the manifold definitions of what democracy actually means we come to a paradox of movement and standing still. Some of us can move freely without much trouble, others cannot and are sometimes even imprisoned for having tried to 'migrate democracy'. Or rather migrate democrazy– it is like a gadget everyone wants to have but it is like a foreign language in the mouth, poisonous because of the lack of control in the production process. Addressed by the protagonists themselves, migrating democrazy can be seen as a frenzied cartography of the perception of borders.
It begins with the 'art of traveling' with boat refugees coming from Africa to Europe, escaping a lack of a future and capitalist induced poverty whilst going to the source. With the 'art of economy', cheap workers from all over the world work for low costs in Spain. Uitilising the 'art of surveillance' and the 'art of war', Frontex is the new frontline machine in the war on migration, with its Indalo operation. The 'art of smuggling' is the very blurred line between criminality and humanity, in similar quotation between humanitarian warfare and welfare. The 'art of humanity', in which civilians help/support migrants across the Mediterranean sea connects to the 'art of hospitality', where people give others shelter, or work and take care of them. Lastly the 'art of dying' surfaces, in which bodies float on the sea and wash ashore.
Financial Support: The Netherlands Foundation for Visual Arts, Design and Architecture, Manifesta8
Thanks to: Alicia Alcarez Gómez, Pedro Hernandez, Markane Seck, Arona Seye, Halifa Mbengue, José Lopéz Chacopino, Jesús Perez Rodríguez, Ignaico Peña Ruiz, Mihai Iliana Gigeta, Felipe Segura Gutiérrez, Diego Iglesias Cabrera, Luis Miguel Pérez Adán, José Antonio Martínez López,
José Juan Aniorte, Bartolomé Garciá Gil, Francisco (Paco) García García, Dolores García Hernández, Valeriola Gonzaléz Caridad, Dolores Meca, Karmen González Martínez, Samy Slimani